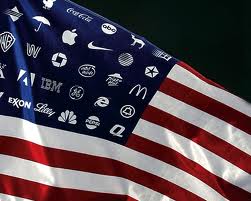 "
Slowly, in bits and pieces, they are beginning to realize that, NO, this is wrong!
" ~Roger Waters
Check out the latest inspirational video syncing
The Tide Is Turning,
a song by
Roger Waters
, former co-front man of
Pink Floyd
. The song seems to be inspired by the
Occupy Wall Street
movement and the impending
global revolution
, but it is from from the 1987 album
Radio K.A.O.S.
, by Roger Waters.
Recently, in a
two minute video
statement that appeared on his Facebook page, Roger Waters discussed the nationwide Occupy movement. Waters expressed his strong support, discussed the financial inequalities in the United States, the challenges faced by the middle class and his sentiment that
like Warren Buffett
, he would be willing to pay more in taxes to support the people of his adopted country.
Watch the video on YouTube
.
Everyday, the movement is growing stronger. Everyday more and more people join the Occupy Movement. Everyday more and more people become aware of how they are being cheated and used by the private bankers and multinational corporations. Everyday people are waking up, and shining their light. The Tide IS Turning...