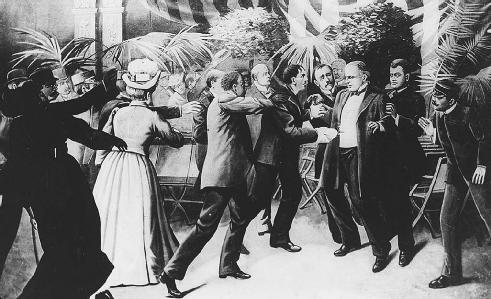 John F. Kennedy
was the most recent of four U.S. Presidents that have been assassinated. The others (in chronological order) were
Abraham Lincoln
,
James Garfield
, and
William McKinley
.
If interested, please watch the
short 6 minute video
below on the topic of the assassination of William McKinley, allegedly orchestrated by the Omega Group, reportedly the predecessor organization to the
Bilderberg Group
.
After watching this, an intriguing question is how do U.S Presidential candidates choose their running mates? Being that the candidate must go through a rigorous process of nomination and primary elections, yet a running mate can seemingly be picked out of the populace (Sarah Palin) near the last minute, the choice of Vice President candidate can be a form of insurance for the Powers That Be.